Improving Data Availability and Viz for Structural Factors
Purpose: An open data warehouse exploring the multi-dimensional risk environment, from neighborhoods to states, impacting opioid use and health outcomes across the United States.
Role: Software engineering, web application, data handling, data QA/QC, design
Outcomes: Interactive maps (deck.gl) and project website
Context: Professional Work, academic setting
Description
This project was conducted in partnership with the Justice Commuinity Opioid Innovation Network (JCOIN) as an effort to centralize different structural data the relates the opioid epidemic in the US.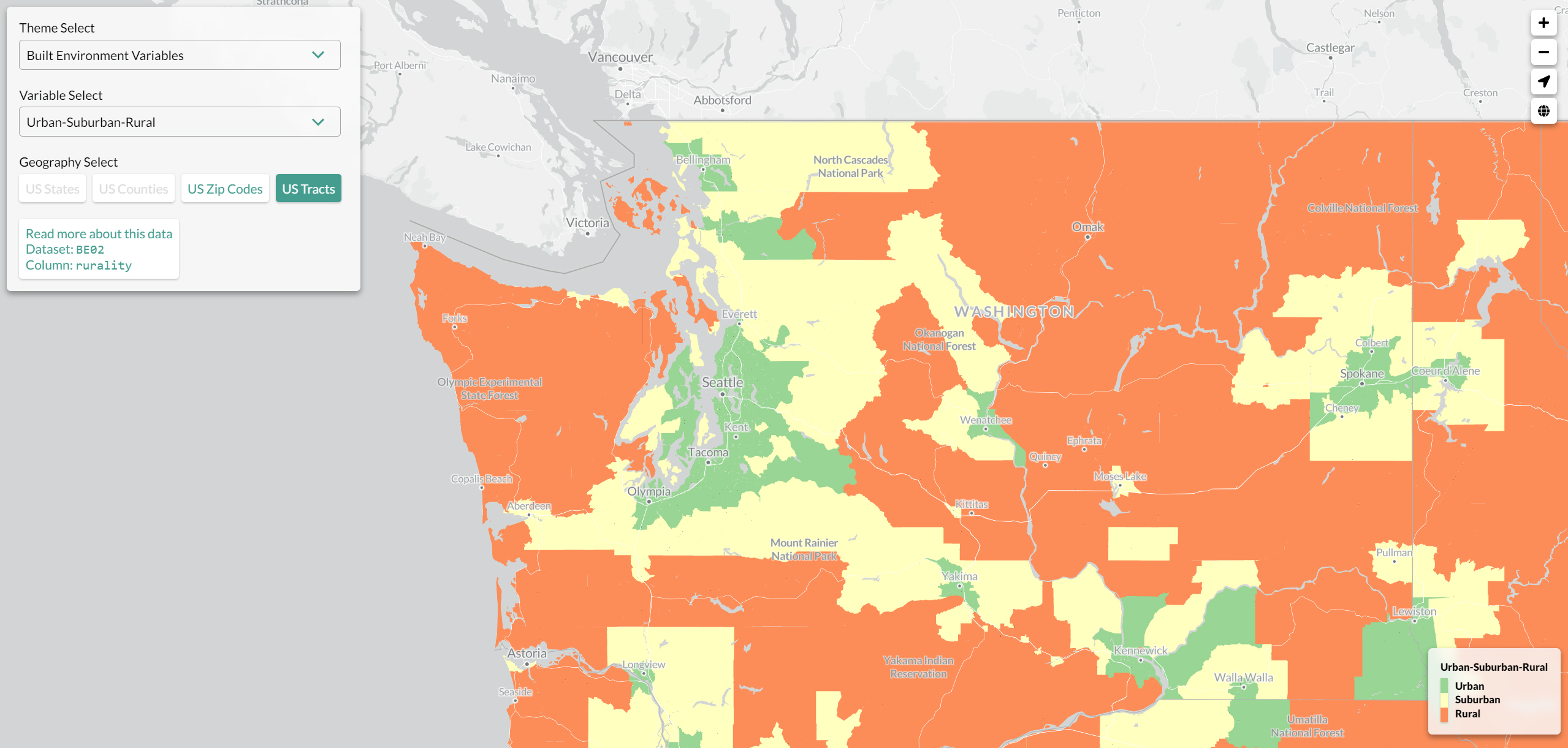 The project brings together hundreds of datasets and thousands of variables, and provides a single, unified view of the data. Using some clever frontend-backend hybrid approaches, the site is able to operate completely staticly, with extremely low long term costs.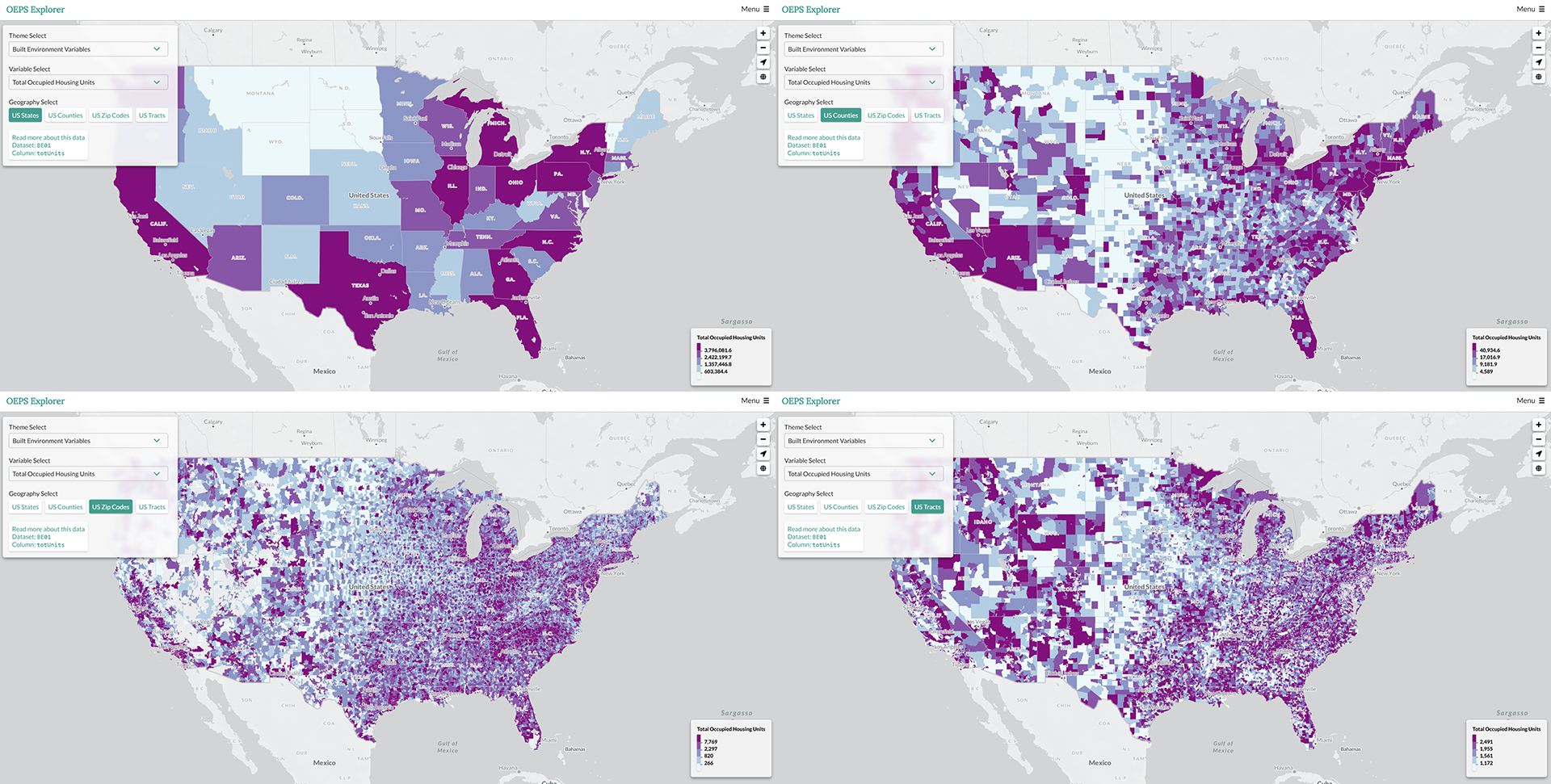 Users are also able to download data based on particular themes, as well as access metadata documentation written by the project team.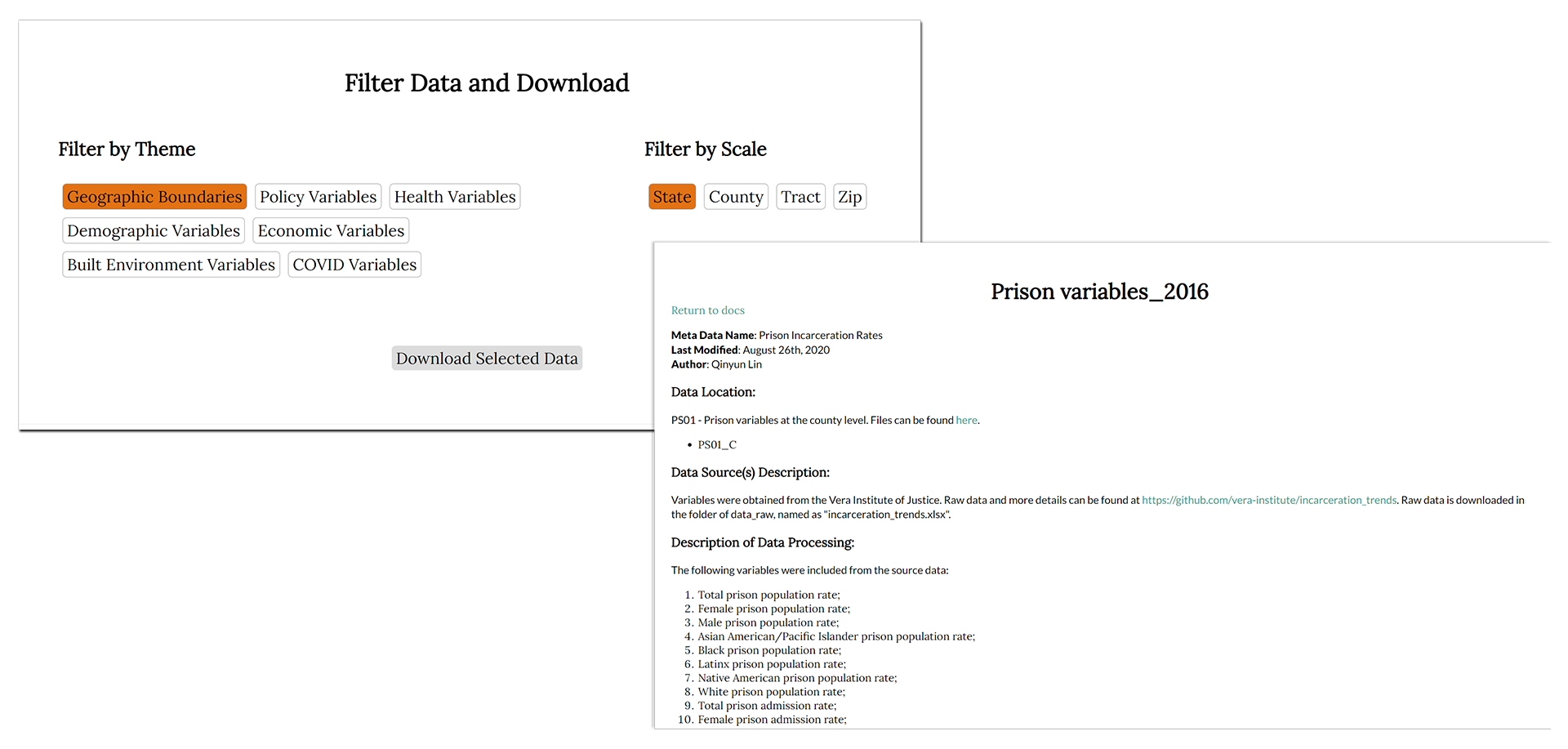 See the site at oeps.ssd.uchicago.edu.
---